COLUMBUS, Ohio–Brandt-Roberts Galleries is pleased to announce the exhibition Heavy Metal, featuring BRG artist Jason Morgan.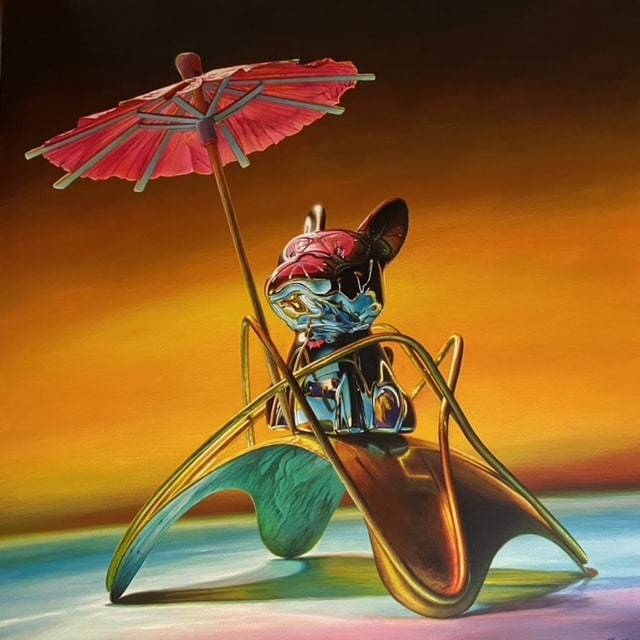 In his new series, Jason Morgan showcases his acuity for hyperrealism through metallic objects with highly reflective surfaces. These metallic objects, such as a balloon dog, elephant, and monkey, are placed into playfully creative scenes with bright, directional light, as if they are on stage, creating a narrative for the viewer. Titles, assigned once the paintings are completed, such as Pretty in Pink, reference pop culture and play into the stage-setting by Morgan.
Jason Morgan is an Ohio-based painter who crafts contemporary still life painting rendered in a hyper-realistic style. Judiciously choosing his still life objects, Morgan cleverly juxtaposes unusual items such as produce, worn toys, and vintage glass objects to produce thought-provoking compositions. It is in the tension of the inanimate objects that the narrative of the piece is developed. References to film, literature, and pop-culture are suggested in his works through the use of clever titles. He masters the illusion of a seemingly playful work that is often much more deeply layered and complex. Morgan is largely self-taught and draws inspiration from Rembrandt, Norman Rockwell, John Singer Sargent, Maxfield Parish, and N.C. Wyeth.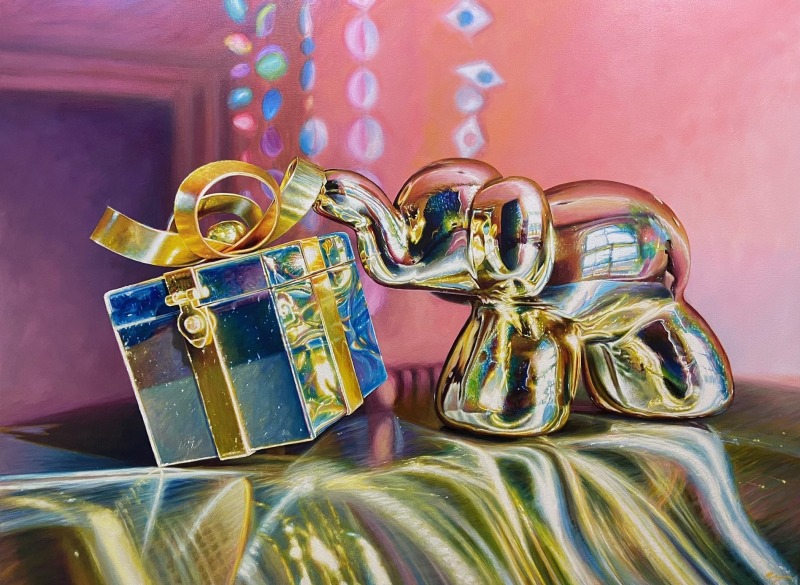 Heavy Metal will be on view July 2 - 31, 2022 during gallery hours, Wednesday through Sunday, 1-5pm, and by private appointment. A Collectors Preview will be available starting Saturday, June 25. Private appointments and Collectors Previews can be requested by emailing info@brandtrobertsgalleries.com or calling 614.223.1655.